Manufacturers
We are specialists in the repair and servicing of the following brands: Singer, Pfaff, Brother,Juki, Elna,Toyota,Bernina, Viking,New Home,Jones, Husqvarna,Janome,Riccar, Frister & Rossmann Bernette,Babylock & many more! Plus
Overlockers are our speciality!
"Buy from us for the best service and support!"

Main Stockist

Domestic Sewing Machines


Sewing Machine supplier

Sewing Machines

Sewing Machines


Juki UX8
£3495.00
Pick up in-store
Juki UX8
Product Details
Juki UX8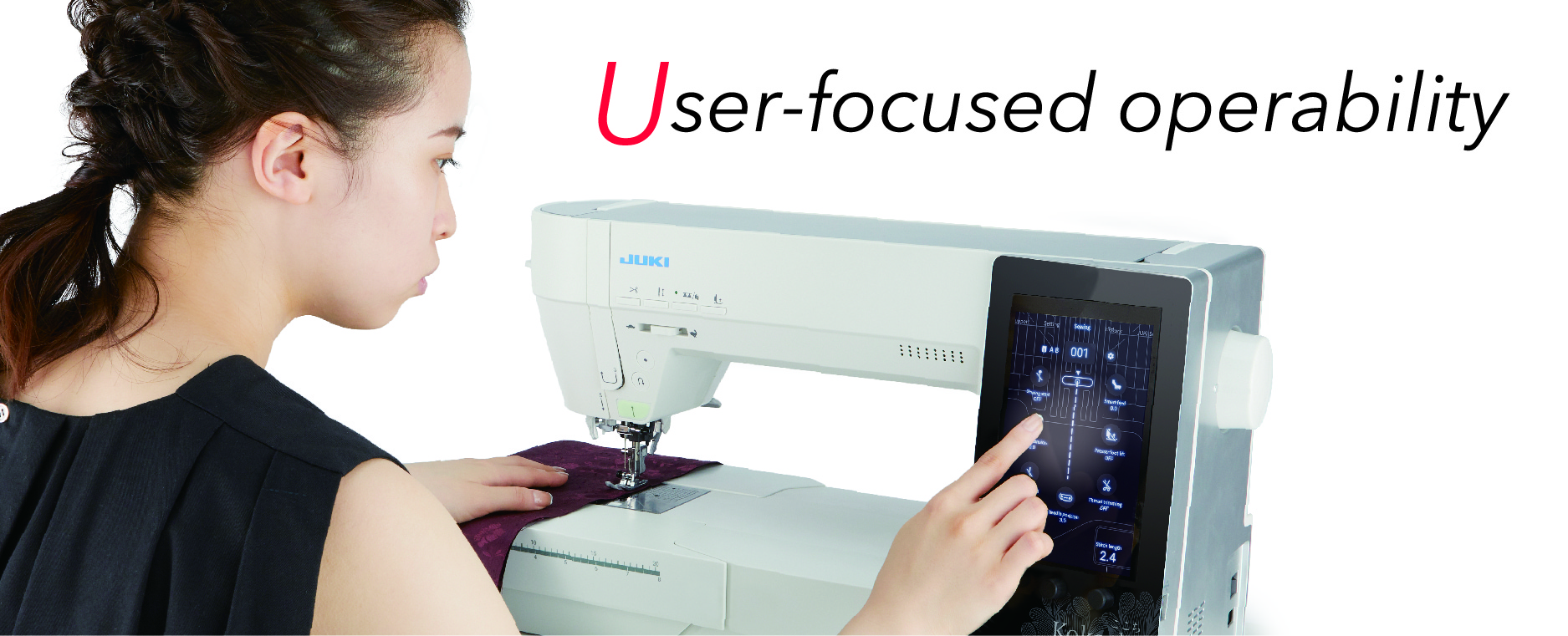 7″ colour touch panel can be operated like a smartphone.
Just like on a smartphone or tablet, intuitively select and edit patterns, change various settings, and view operation videos. With only the most important and frequently used operations available, the layout and user-friendliness of icons, etc., are revolutionary.
Visualization of Adjustment Values【NEW】
Changes in adjustments can be visualized with animations.
Adjust the thread tension by sliding your finger over the scale in the touch panel.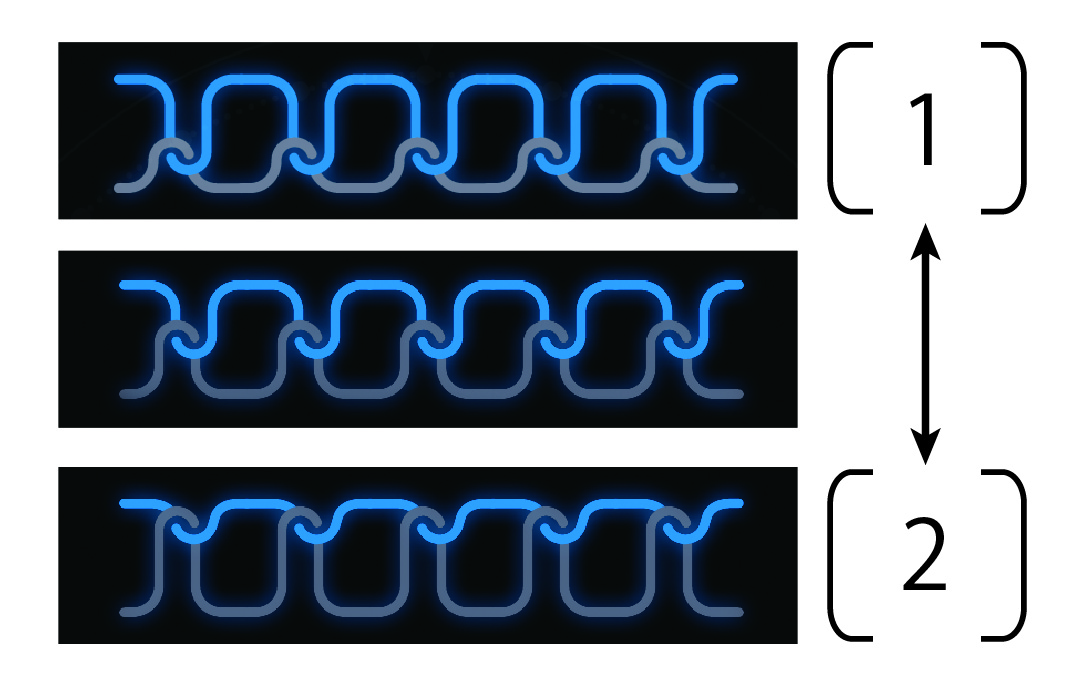 The animation changes according to the adjustment value.
1. Thread tension (Weaker)
2. Thread tension (Stronger)
Store Recall Stitch Patterns【NEW】
The last 10 stitches are stored in history.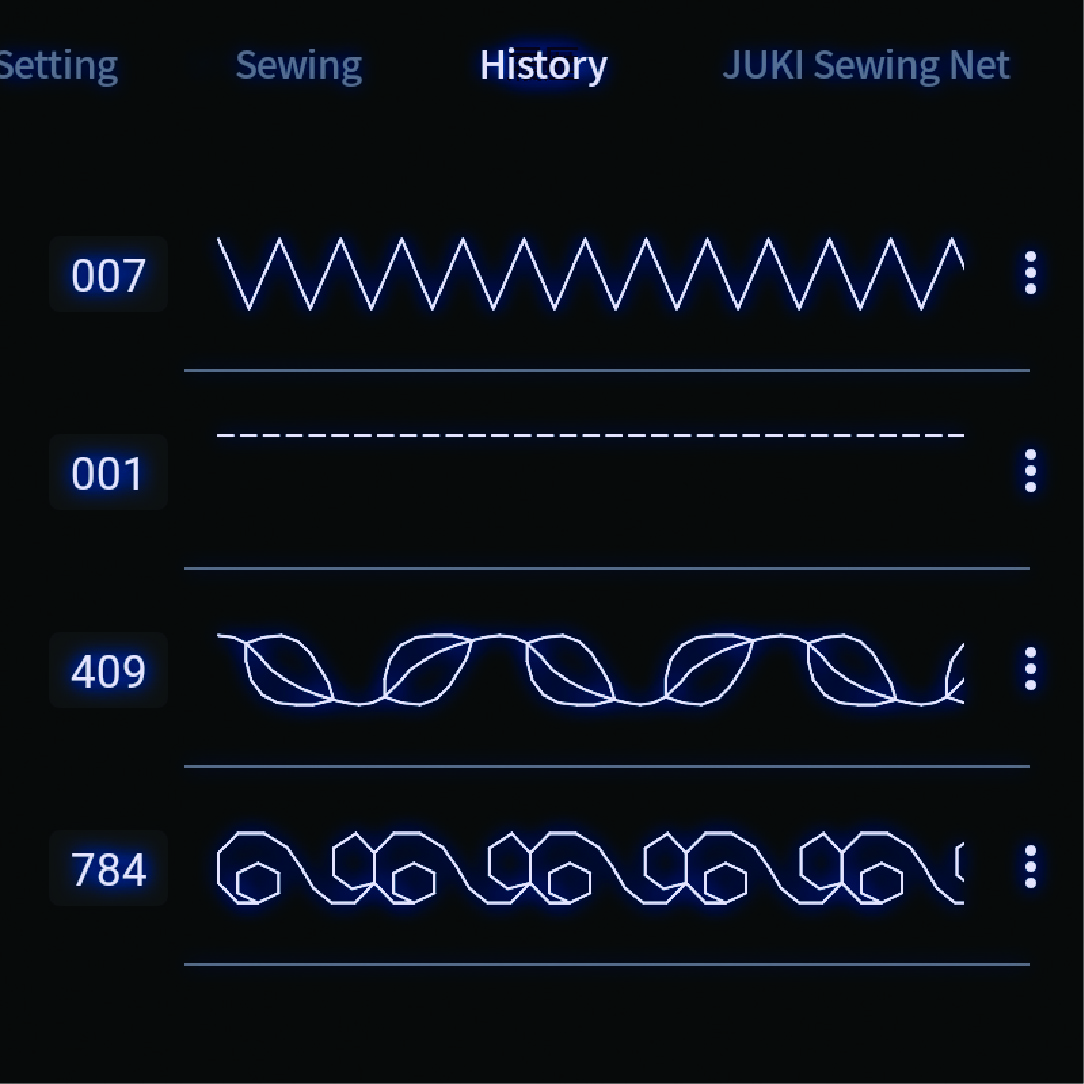 View illustrations of stitch patterns in history to easily identify and select them with a single touch.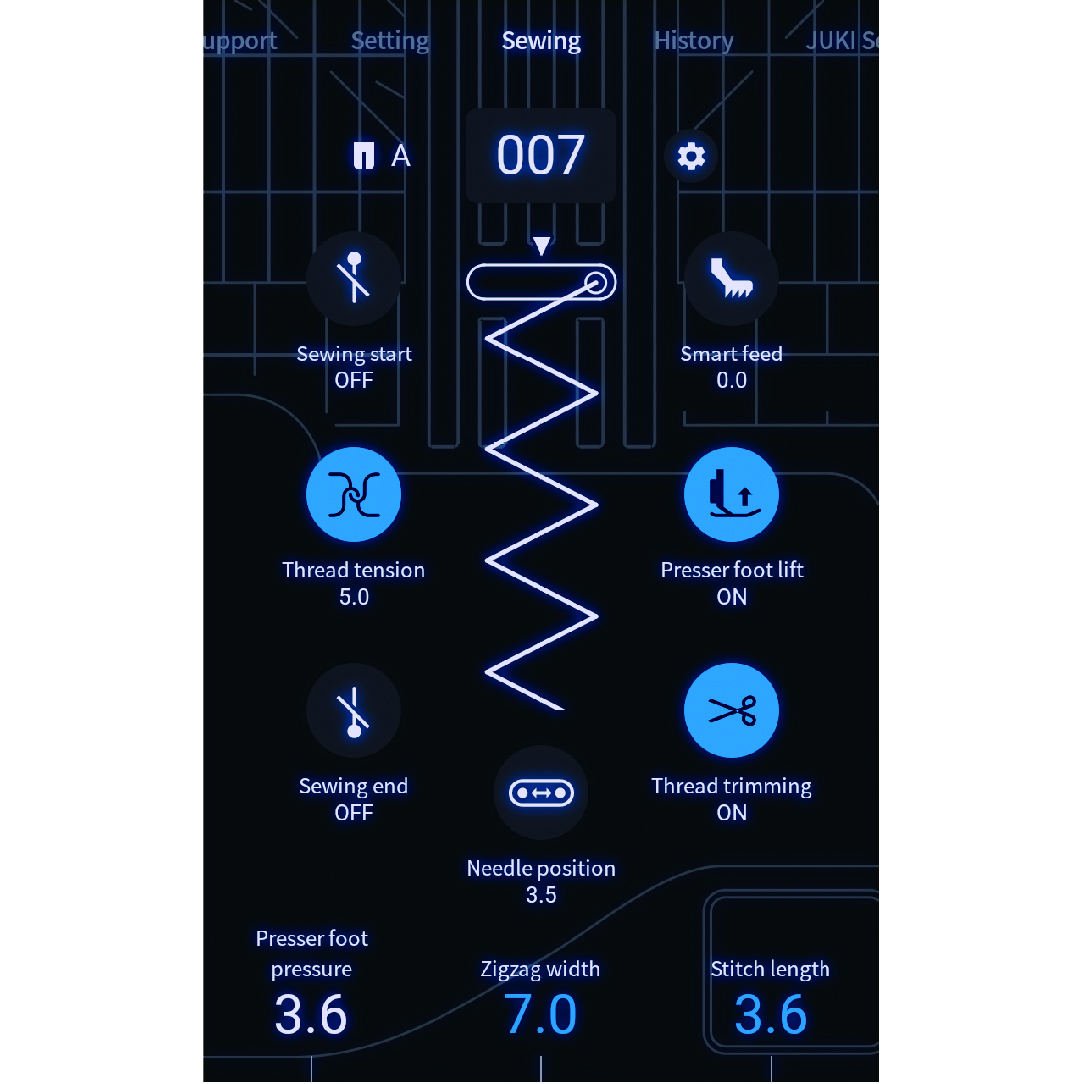 The settings that differ from the defaults are highlighted in blue.
Adjust the Presser Foot Pressure
with the Easily Accessible Dial【NEW】
In addition to the popular stitch width and length adjustments, easily adjust the presser foot pressure with a dial below the touch panel. Being able to change the presser foot pressure while sewing allows you to immediately respond to stretched stitching and uneven feeding.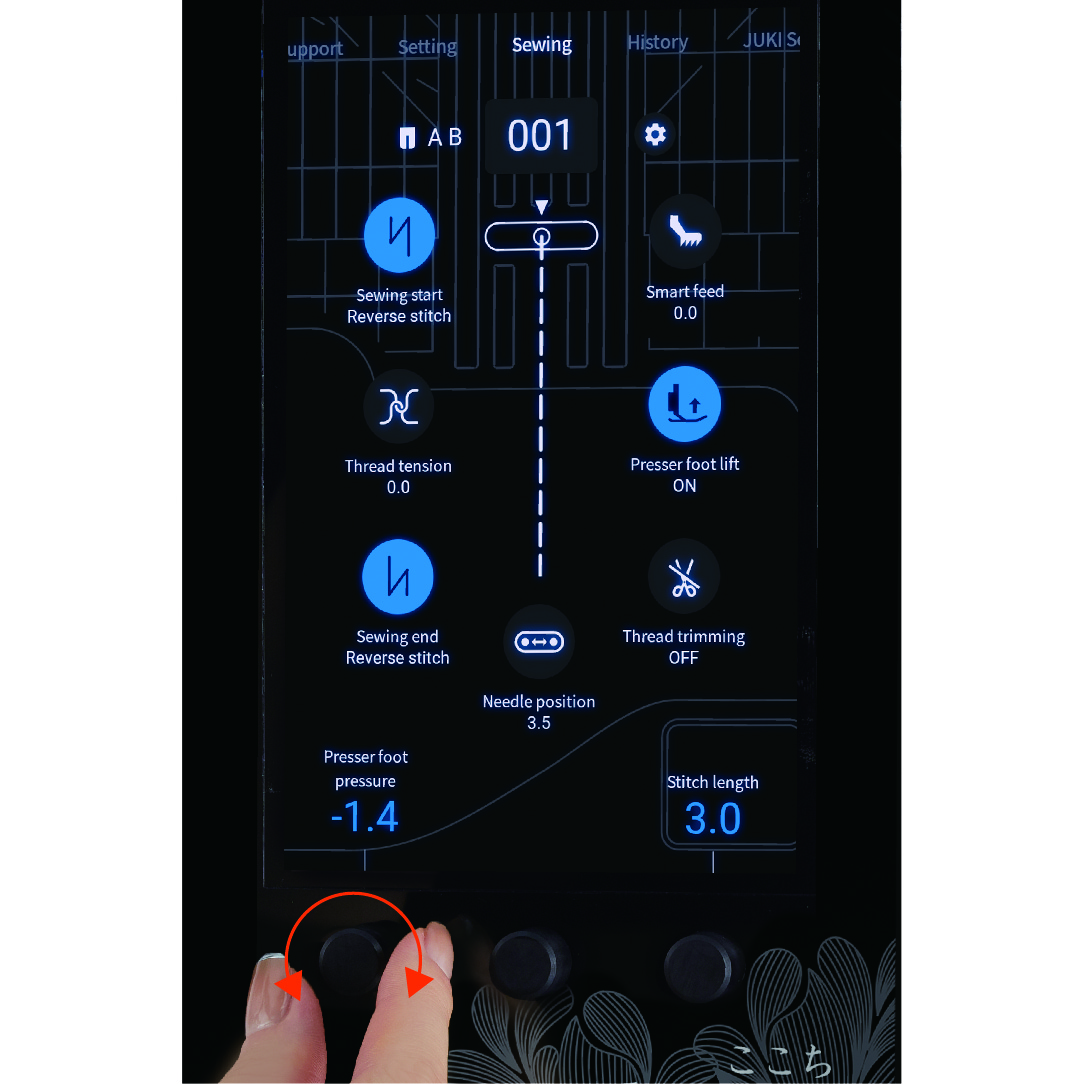 Sew fabrics like knit, fleece, neatly and more without stretching by adjusting the presser foot pressure.
(Above) Before adjustment
(Below) After adjustment
Light Control Function Changes
the Color Temperature of the Light【NEW】
Adjust the color temperature of the bulb between daylight and soft white. This eliminates visibility difficulties with certain fabric and thread color combinations.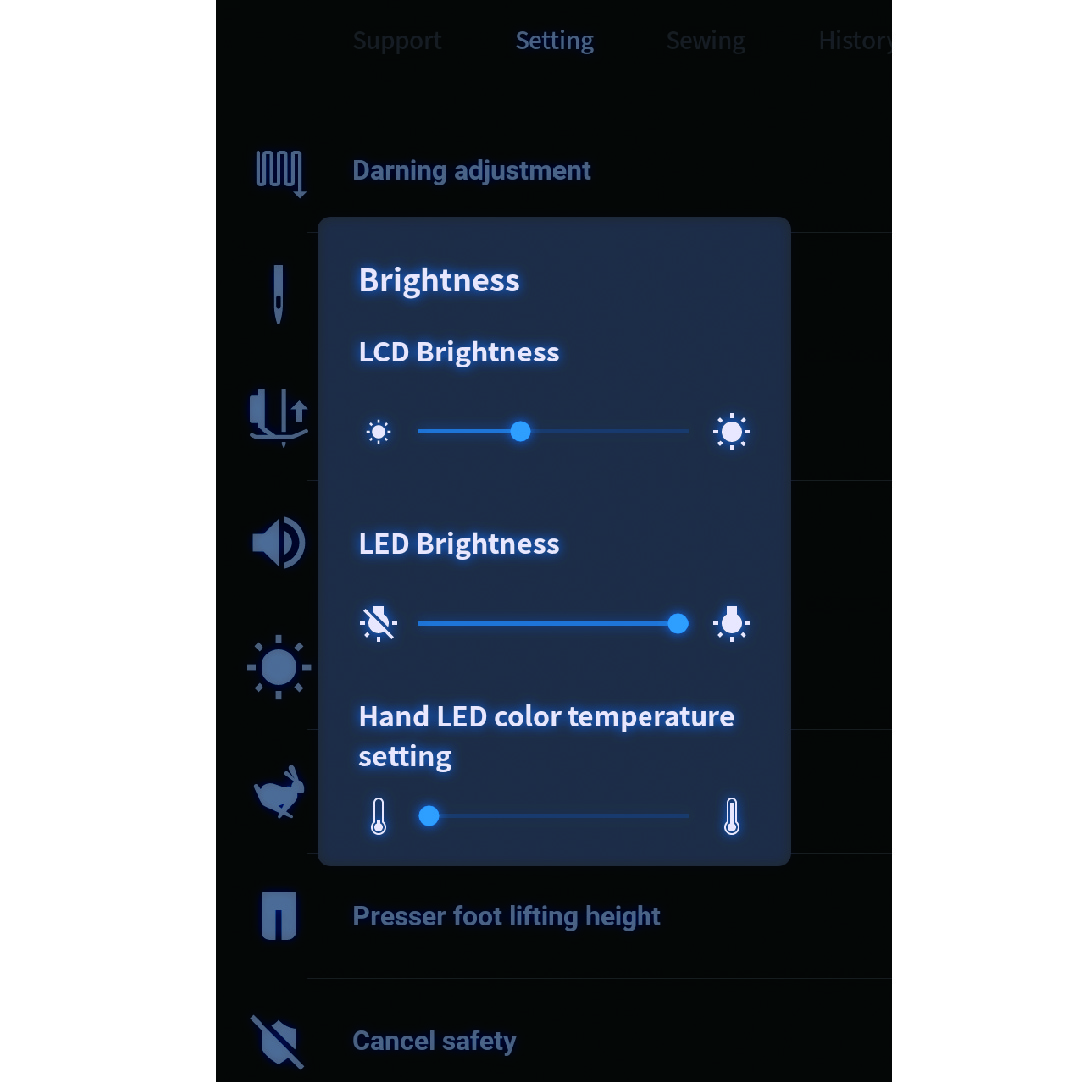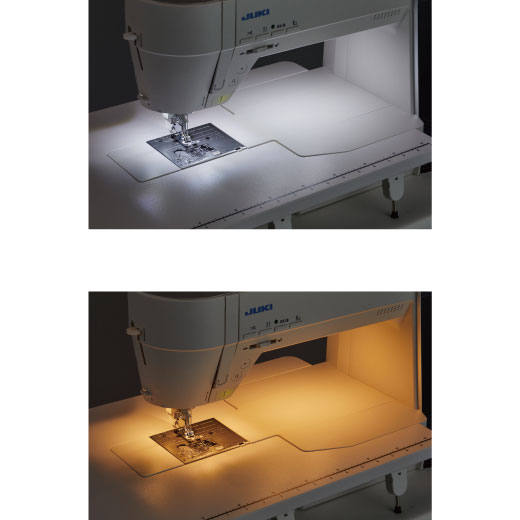 (Above) Daylight
(Below) Soft white
Notification before Bobbin Thread Runs Out【NEW】
An optical sensor will notify you when the bobbin thread reaches a certain amount. Sew with confidence without worrying about the remaining amount of bobbin thread.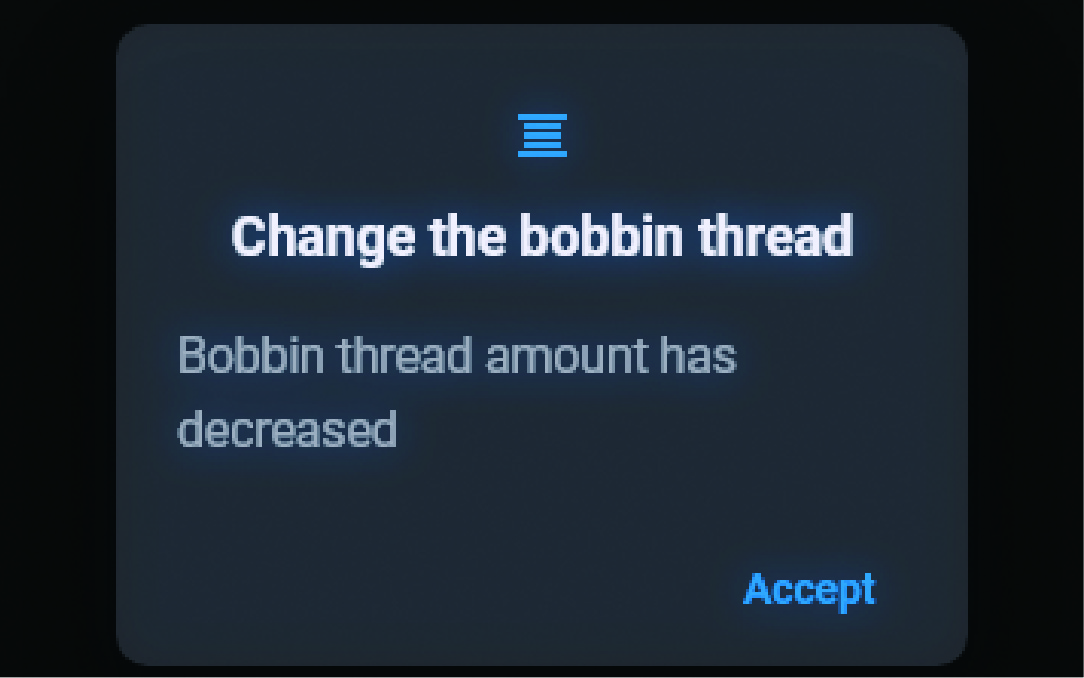 Have Your Favorite Accessories Always at Hand【NEW】
The auxiliary bed with accessory storage is the first among sewing machines with a 12″ workspace. Keep your most often used accessories in their place and at your fingertips.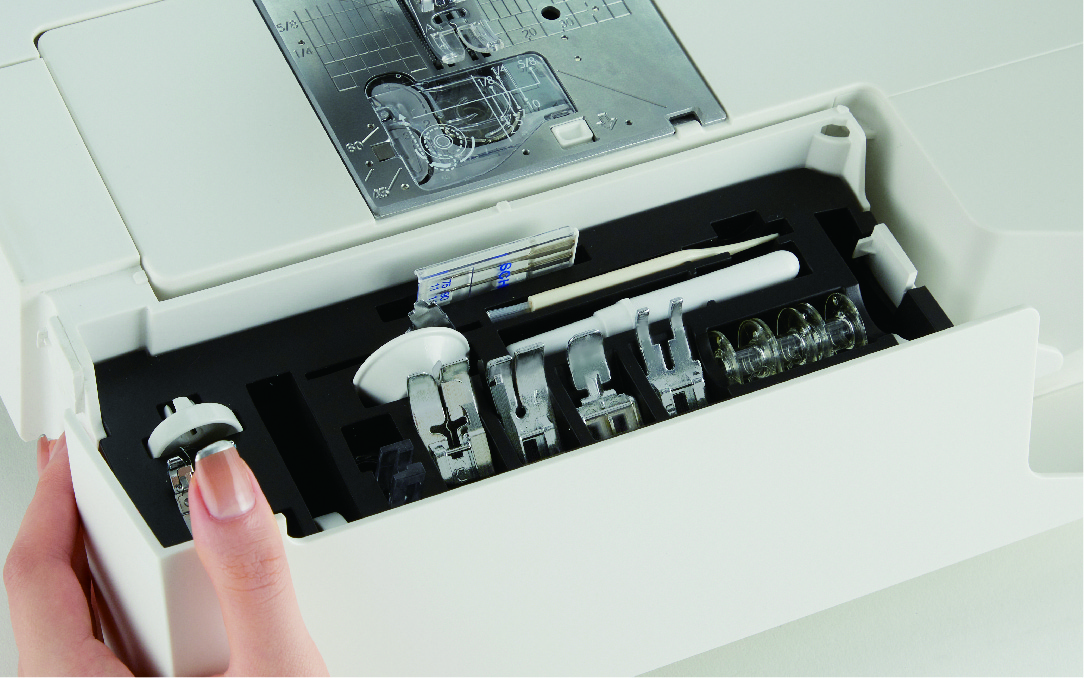 JUKI Smart Feed (built-in dual feed unit)
Using JUKI Smart Feed allows you to reduce uneven feeding and stretched stitching of thin fabric. Feeding can be stabilized simply by lowering the unit.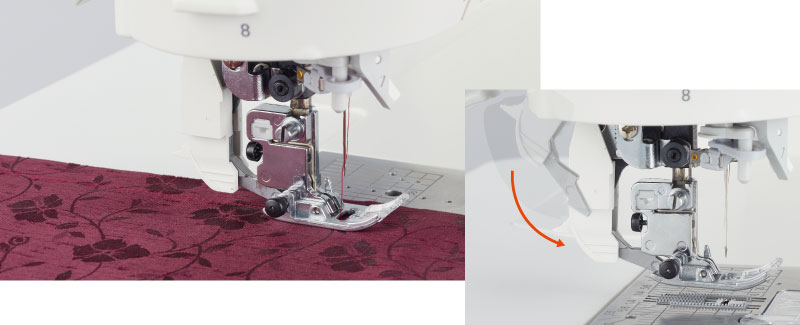 Enjoy More Variations and Applications with Tapering【NEW】
Increased ranges of the angle and direction settings have expanded the possibilities for sewing tapering.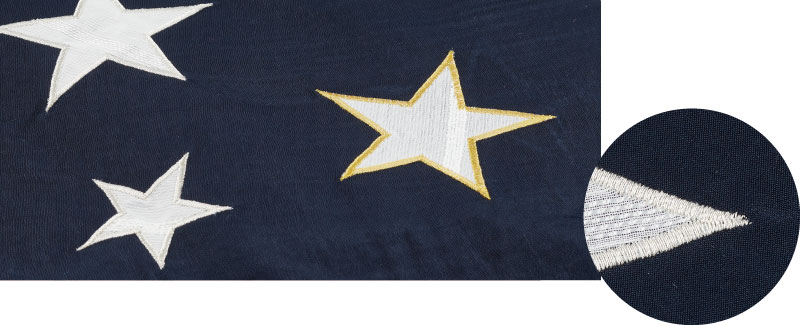 By using the memory and inversion functions, star-shaped appliques can be beautifully finished.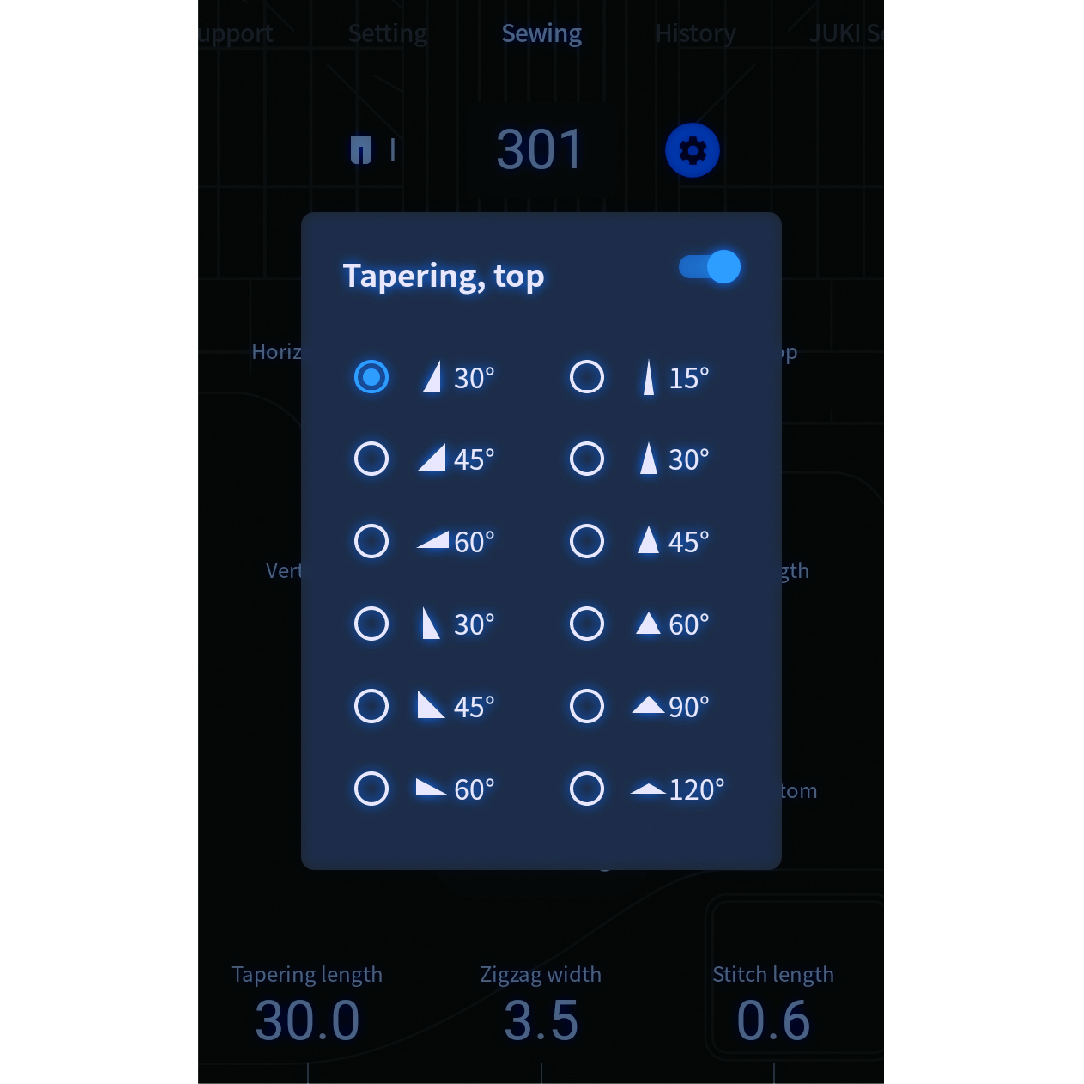 You can select the angle and direction for the beginning and end of tapering.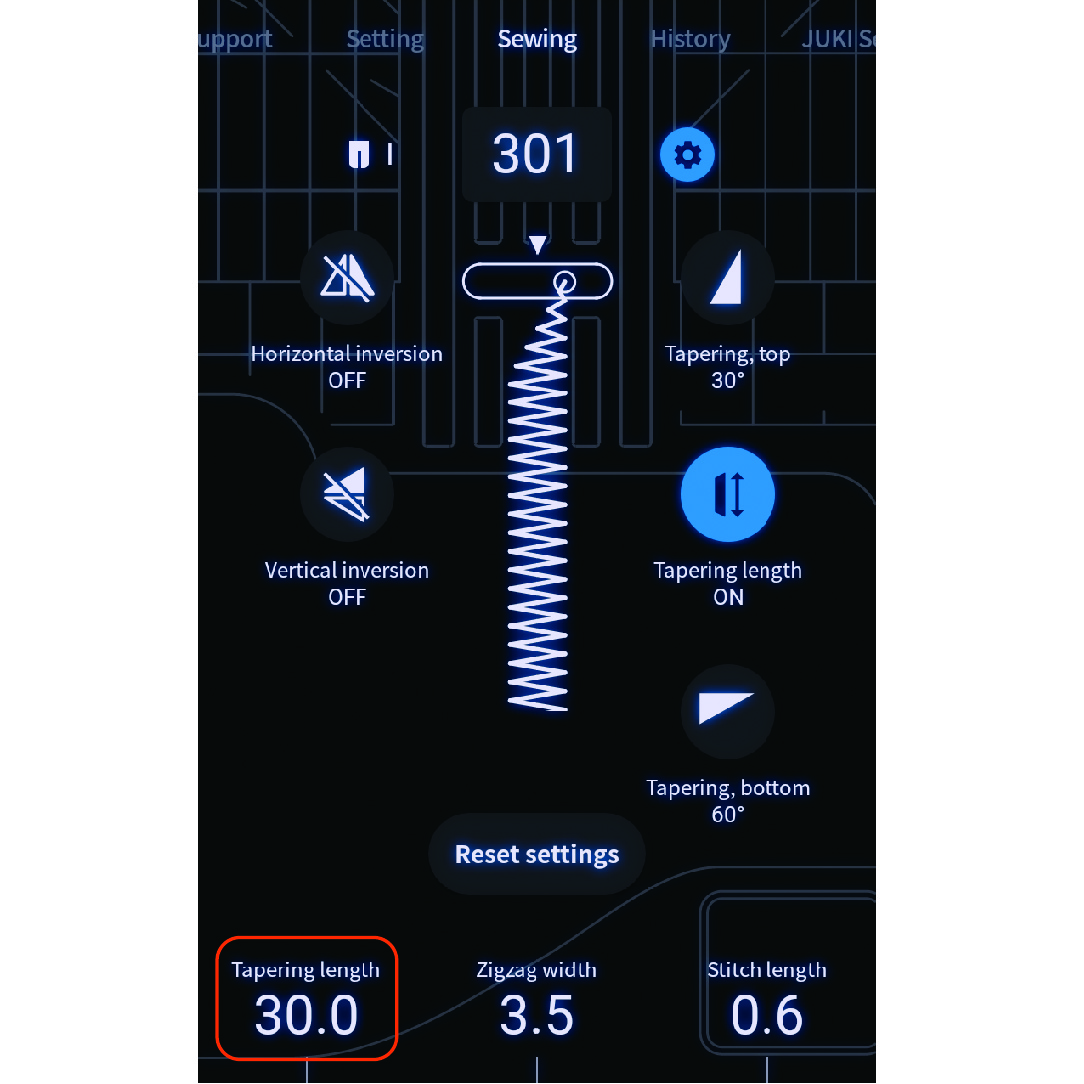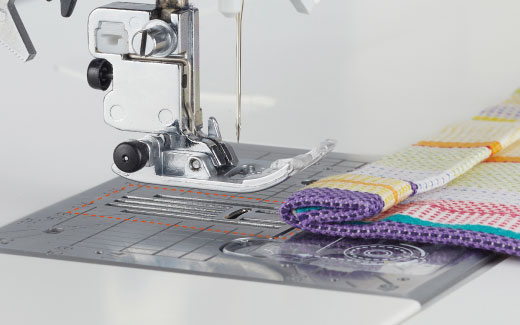 Automatic Lowering of Feed Dog
The feed dog lowers automatically when the presser foot is raised to the extra lift position with the knee lifting lever. This prevents the fabric from getting caught on the feed dog and allows the fabric to be taken in and out smoothly.
Smooth and Comfortable Free-motion Sewing
More Convenience with 7″ LCD and Animations!
Connect to the internet to access JUKI Sewing Net from your sewing machine! From the Sewing Net, you can access JUKI's homepage where you may view projects, product information, and more.
In addition, you can watch instructional videos of projects and/or sewing machine from JUKI's YouTube channel.
Our Shop

Quicker & Simpler Checkout.
Order Today!
Collect at the shop or Free Home Delivery.
Please check opening times if ordering for Shop Collection.
Opening times Click HERE
Visit our shop.


----
A Corner Shop with

FREE

CUSTOMER PARKING*.
The corner of West Street and Crescent Road. NEAR ALDI.
* Larger vehicles please park at the rear.
-----
SINGER Trained
Over 40
Years Experience.
-----
Special Offer
Assorted Workboxes
50% OFF
Seen It For Less?
Price match &
Domestic Machine Trade-in Offer
Sewing machine repairs carried out on the premises
We service and repair all recognised brands
We give you 12 months warranty on all work carried out
We are recommended by the S.M.T.A
FREE Estimates, Free Safety check with every service.
Please check out our Sewing machine repairs page for details.
Part Exchange

your old machine for

New!
And you can also get
FREE

tuition for Life! in-store.
Free Delivery and book your tuition when you need it. Additional help by email or text.
For directions on how to find us please see our contact page.